Airsoft is een combat simulatiesport die kan vergeleken worden met paintball, deze sport is tevens in België erkend als amateursport en vertegenwoordigd door de Airsoft Alliantie België, dewelke op haar beurt is aangesloten bij FROS.
Airsoft is echter veel realistischer dan paintball, door het gebruik van 1:1 replica's van bestaande replica's. Airsoft wordt niet gespeeld met verf, maar met 6 mm biologisch afbreekbare balletjes, ook BB's genaamd.
Daardoor is eerlijkheid zeer belangrijk bij airsoft. Als je geraakt wordt, roep je "hit" en verlaat je het spel.

Er bestaat een uitgebreid assortiment van de replica's voor de spelers.
Deze variatie loopt uit van een klein handvuurwapen tot machinegeweer en sluipschuttersgeweren.
In de meeste gevallen is er voor bijna elk echt replica wel een replica te verkrijgen voor airsoft.

Airsoft is een sport die zo realistisch mogelijk gespeeld wordt.
Zo wordt er gebruik gemaakt van camouflage kleding, radio communicatie e.d.
Meestal nemen twee teams het tegen elkaar op om allerlei missie's te volbrengen, zoals bv. "Capture the flag", "Protect the basecamp", het beschermen van een zogenaamde "VIP", ...

Airsoft is een "gentleman's sport". Er zijn enkele basisregels die altijd gelden.
1. no cheating
2. Probeer zoveel mogelijk te vermijden om op iemands gezicht te schieten.
3. De Marshalls zijn de scheidsrechters tijdens het spel. Zij lopen rond en houden een oogje in het zeil. Als er een probleem is kan je altijd bij hen terecht. De Marshalls hebben ALTIJD gelijk.
Het gaat erom dat je geen dingen doet die je van iemand anders ook niet zou verdragen.
Wederzijds respect is heel belangrijk, zowel op als buiten het veld.

Powered by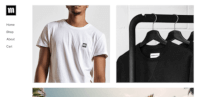 Create your own unique website with customizable templates.