What does Poor beggar do

"FullTime"
John claes is fulltime Employed by
Devoteam
As a consultant
. Net developer - analyst - Architect
I'm placed at the client
"Beggar - IT"
There are already some website created for some small businesses.
Together with the applicant, the application shall be outlined so that a clear site structure is agreed upon.
What is important
Structure (Pages - Navigation )
Style ( the style used upon the pages - Navigation, header and footer styles )
parts :

photo page (list - Large photo with navigation - combination )
contact page ( what are the requested questions you want to have answered upon the contact page )
"Beggar - Security"
John Claes is a Security Officer and can therefore give a attached value to any security firm
Since 1995, John Claes is employed as a security assistant for Icarus Event Control.
Since 2003, John Claes is certified and has the ability to operate after the Badge request as security for your company
Powered by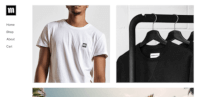 Create your own unique website with customizable templates.