Wat doet Poor beggar
"FullTime ICT"
John Claes is full-Time aangeworven bij
Devoteam
Dit als consultant bij de klanten van Devoteam of tussenpartijen
.Net developer - analist - architect"Beggar IT"
Reeds voor enkele kleine zelfstandigen is er een eigen website aangemaakt.
Deze wordt samen met de aanvrager getekend zodat een duidelijke site-opzet wordt afgesproken.
Wat is hier belangrijk :
Structuur :

Pagina's ,

wijze van navigatie.
Opmaak : pagina's en onderdelen, navigatie header & footer

Onderdelen : Foto, contactpagina, text,
"Beggar - Security"
John Claes is gecertificeerd Security Medewerker en kan dus voor Security firma's een bijgevoegde waarde geven.
Sinds 1995 is John Claes werkzaam als security Medewerker voor Icarus event Control.

Sinds 2003 is John Claes officieel gecertificeerd en heeft hij de mogelijkheid om na de Badge-aanvraag werkzaam te zijn als security voor uw firma
Powered by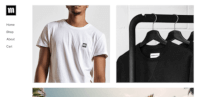 Create your own unique website with customizable templates.