Hobby : Vossenjacht
Vossejacht heeft bij ons niets met dieren te maken,
het is een soort autozoektocht met een cb toestel.
De vossejager heeft in zijn voertuig een cb toestel een nauwkeurige signaalmeter en een antenne die achteraan op de auto gemonteerd is.
De vos verstopt zich ergens met zijn voertuig in een bos, naast een autosnelweg, water, spoorweg of andere moeilijk berijkbare lokaties.
Hij is uitgerust met een signaalgever en zend een signaal uit.
De vossejager kan de vos vinden door met zijn voertuig rond te draaien en de signaalmeter zal in 1 richting een hoog signaal meten en in die richting moet je rijden.
De antenne moet wel achteraan op de wagen staan anders werkt het niet.
Dit heeft te maken met de massa en het weerkaatsen van de radiogolven op het metaal van de wagen.
Staat de antenne op het dak van de wagen zal het ontvangstsignaal in alle richtingen het zelfde zijn, dit is ook bij het zenden zo.


een overzicht van de plaatsten die gebruikt zijn sinds 02-2013.
Elke maand zal dit worden geupdate.


---
Powered by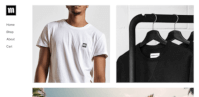 Create your own unique website with customizable templates.